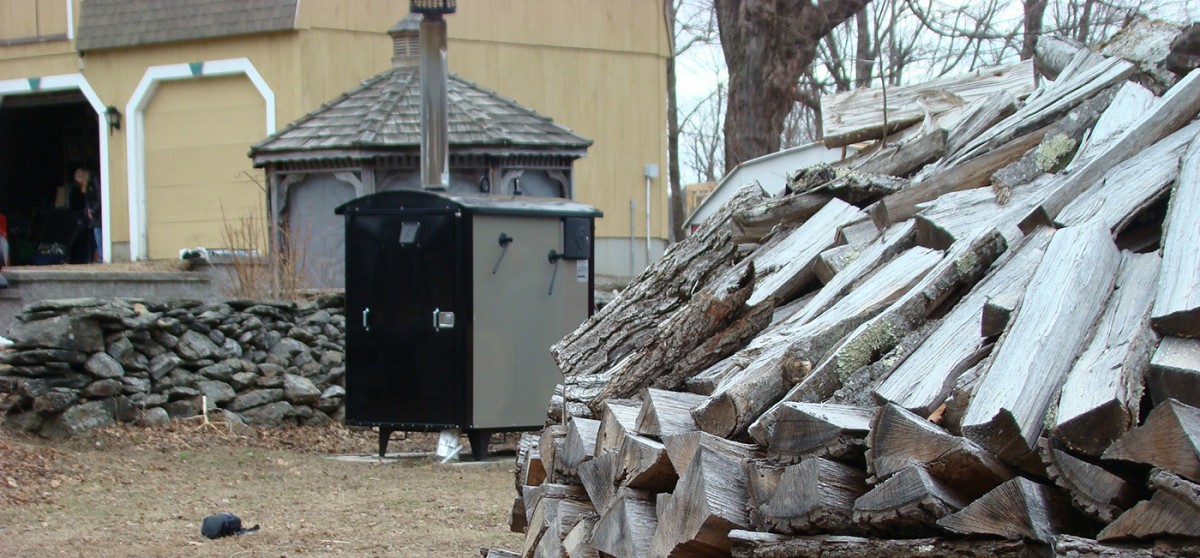 It's one call for cleaner comfort for home and work spaces
Steve Burlingame tried other outdoor wood furnace brands at his Central Massachusetts home before settling into Heatmaster, both as a customer and a regional dealer.
"I myself have owned three. This is by far the easiest to run, hand over fist. You put your wood in and you close the door, where with the others you had to fiddle with it, fiddle with it, fiddle with it," he said, putting on his homeowner hat.
HeatMaster wood furnaces and boilers
As a Massachusetts-based dealer in wood furnaces (or "wood boilers"), he said his customers across New England mention a lot of advantages after their furnaces are up and running: efficiency, ease of use, easy to clean and they love the smoke bypass system, which HeatMaster pioneered. Steve Burlingame is there to make sure his New England neighbors get the most out of their HeatMaster furnaces.
Steve invites you to compare gasification wood furnaces as he did, confident about great Heatmaster wood furnaces finding good homes in New England, and making them even better.
HeatMasterss creates the best outdoor wood furnaces available. These rugged, hot water furnaces will save you time and money because they're constructed to be the most durable and convenient on the market.